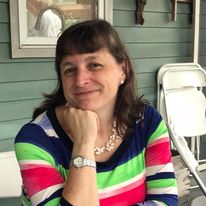 Erin Weinland
Founder & Chief Insights Weaver
Bringing an unparalleled passion for consumer insights, Erin Weinland founded Weave Insights to bridge the gap between research and growth.
Combining a fervent love of storytelling with a fierce love of data, Weave Insights uses consumer research to ignite brands.  Erin brings perspective from over 20 years of experience on both the client-side and supplier side, truly understanding the challenges market researchers face today.
Erin began her career at BASES, accelerating quickly to become an expert forecaster, known for delivering superior client service and deep consumer insight.  She used quantitative data to provide solid recommendations on new product launches for companies like Kraft, Johnson & Johnson, Campbells, and GlaxoSmithKline, both in the US and around the world.  Erin learned and practiced the art of analytical storytelling, and then taught these building blocks to the next generation of junior analysts.
As a corporate researcher, Erin discovered the challenges that clients face every day. Erin identifies that sweet spot where retailer needs, consumer desires, and manufacturer capabilities and strategy cross paths.  Recognizing that stories drive inspiration and action more effectively than a lengthy deck of data tables, Erin uses the power of a good story to carry the weight of good data.  After all, simple stories stick to drive action, so that you can see a positive return on your research investment.
Solid Education Background